Now available, new 4.8m sheets Alsynite of polyester glass reinforced corrugated roofing.
890mm wide sheets for 750mm cover.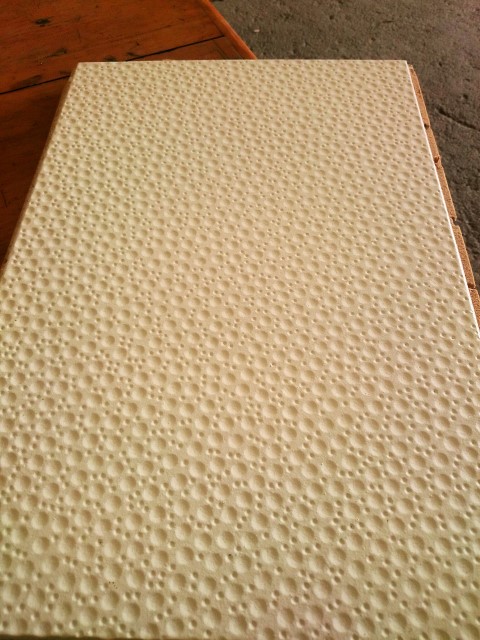 We normally stock a good range of Michelangelo Pinex ceiling tiles in a variety of patterns.  We are also always on the lookout for more to replenish our stocks, so if you have any you wish to dispose of please contact us.
We have a large quantity of small concrete pavers 200 x 100 x 80 mm available. These are normally 50 cents each but we would consider an additional discount for quantities over 2000. Just fill out the form below if you would like additional information.